A payments platform
for your platform
Pin Payments gives software vendors the tools to solve payment problems for their customers.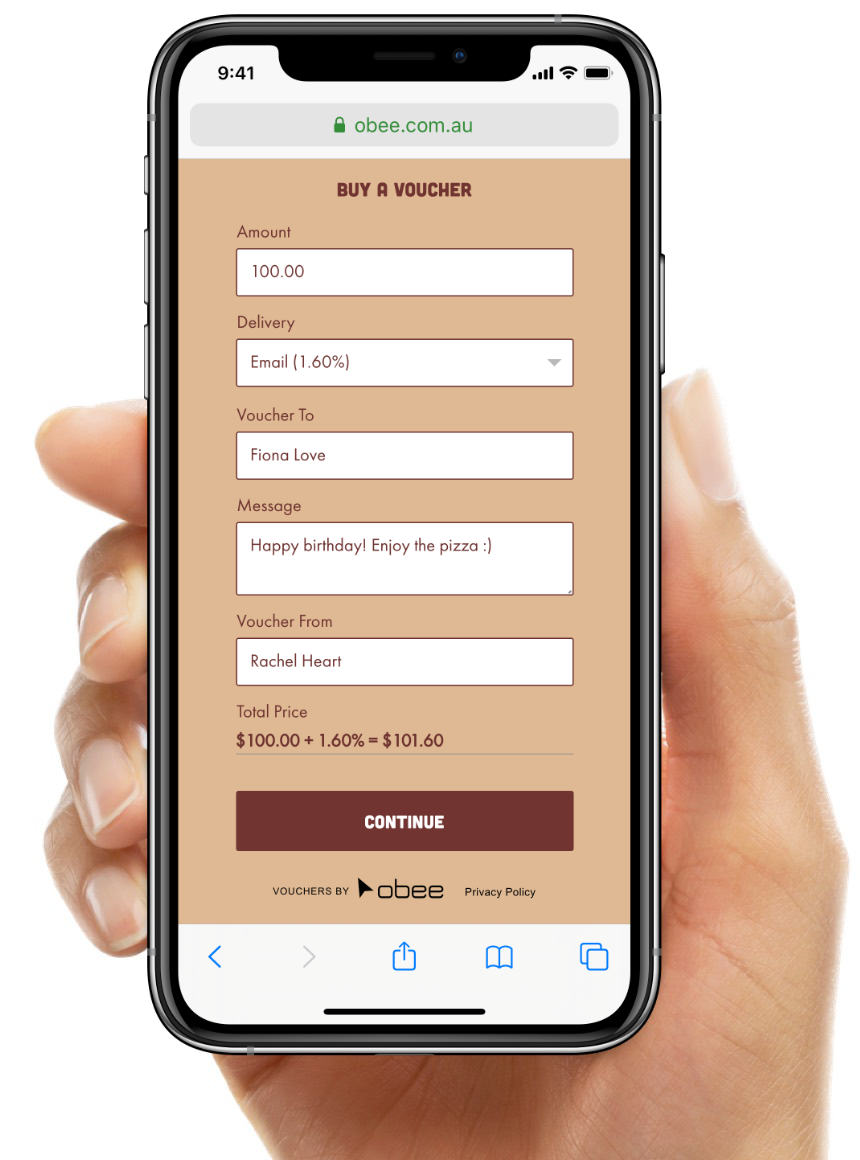 Seamless payments experience
Build payment acceptance into your platform the way you'd like it to be, using our Hosted Fields interface.
Minimise PCI Compliance

Process payments securely and minimise your PCI compliance scope at the same time.

Tailor your payments experience

You're given full control over the layout and design of your payment forms.
Onboarding and verification
Transferring money introduces exposure to Know Your Customer (KYC) and Anti Money Laundering (AML) checks and regulations.
Pin Payments takes care of this for you, and gives your customers a co-branded onboarding process so they feel familiar and secure.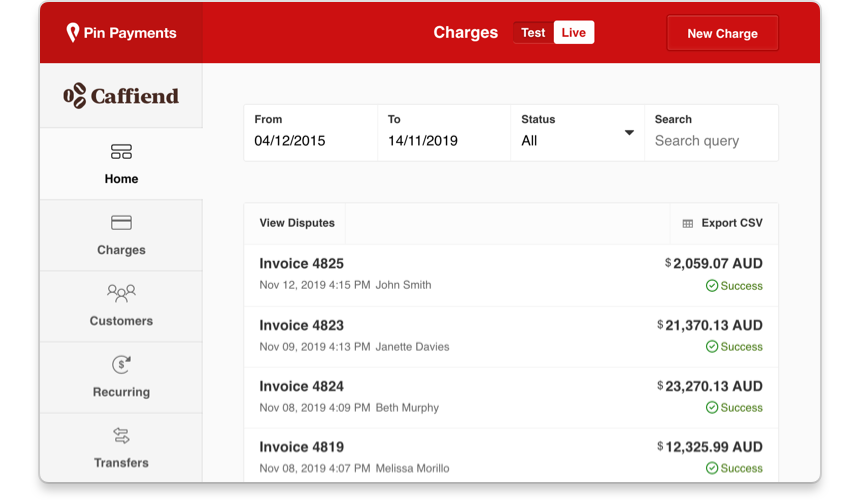 Monetise payments
Deliver additional revenue to your software business by collecting platform fees when processing payments.
Set your pricing, and have the flexibility to pass on processing fees to the cardholder.
Start integrating payments today
Become a Partner
Let Pin Payments take the headache of integrating payments on your platform, and create a new revenue stream for your business.
Branded dashboard

Display your logo in your customer's dashboard.

Merchant reporting

Regular reports summarising your customer's activity.

Safe & secure

Pin Payments is a PCI-DSS Level 1 compliant provider.

Snappy support

Get answers from real people. We speak your language.